Invisalign is one of the most popular and successful orthodontic treatments available today, with millions of satisfied patients around the world. Invisalign utilizes a series of clear, custom-made aligners to gradually move your teeth into their desired position over time. In Atlanta, it can be hard to get on the schedule with an orthodontic practice to start Invisalign treatment. That's why you need the best Invisalign provider close by.
With Invisalign in Kennesaw, you can achieve straight teeth even if you don't want to wear traditional metal braces. This revolutionary treatment gives patients an effective option for achieving beautiful smiles without compromising their comfort or discretion. Invisalign aligners are virtually invisible and can be removed for brushing, flossing, eating, and drinking.
Invisalign Near Atlanta
Looking for Invisalign near Atlanta? Dr. Thomas Clower is one of the most trusted and experienced Invisalign orthodontists near Atlanta. He has two offices, one in Kennesaw, GA and one in Tucker, GA which are both easily accessible to patients throughout Atlanta looking to get their Invisalign treatment started.
At Dr. Clower's Orthodontist Kennesaw, Invisalign (clear aligners) have been offered for many years and the team is highly experienced in helping patients achieve the results they desire. He uses Invisalign as a way to treat a wide range of orthodontic issues. Some of these include overbites, underbites, and crowded teeth. Invisalign is also used to correct gummy smiles, improve the appearance of a misaligned jaw, and straighten teeth.
Dr. Clower uses 3D impression technology to map out the Invisalign treatment plan, so patients can get a realistic view of what their smile might look like afterwards. You'll wear the first set of clear aligners for about two weeks before advancing to the next pair. These aligners gently and incrementally reposition teeth with low force and are hardly visible.
If you want to discover how Dr. Clower can help you achieve straighter teeth by being an Invisalign provider close to Atlanta, you can schedule a consultation. He will get an impression of your teeth and create a comprehensive treatment plan based on your needs. This includes how long your treatment will take, how many aligners you will need, the cost of treatment, and your appointment schedule.
Invisalign Benefits
Invisalign treatment offers several benefits that many patients—kids, teens, and adults—find beneficial to their lifestyle and needs. Let's take a quick look at four benefits of Invisalign:
1. Effectiveness
Most of patients are familiar with braces and how powerful they are in straightening teeth. Invisalign, on the other hand, offers efficient treatment for mild to moderate malocclusion. Invisalign is a great choice for the patient who wants to avoid complex orthodontic treatments or those unwilling to commit to the required lifestyle changes a long-term treatment can bring.
As a matter of fact, Invisalign has the ability to straighten and align teeth in a much shorter time than traditional braces. Invisalign usually requires fewer visits to the dentist and most people requires only 12-18 months of treatment time. This can save you time and money.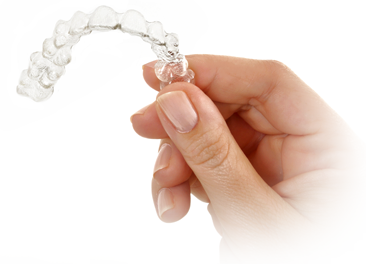 2. Convenience
Invisalign aligners fit comfortably around your teeth, and you can easily remove then when necessary. This means that patients can take out their aligners when they need to brush, floss, or eat. Invisalign Atlanta is also convenient in the sense that you will not have to visit the dentist for frequent adjustments as with braces, saving time and money.
3. Discretion
These clear aligners are virtually invisible when worn and have become increasingly popular with adults and teens, who want to straighten their teeth without having to wear traditional metal braces. Invisalign's nearly invisible look, is one of the many reasons why it has become so popular in recent years.
4. Comfort
Aligner trays are designed to fit perfectly around your teeth, making them more comfortable than traditional braces. Invisalign is also known to cause less irritation to the gums and cheeks, making it an ideal choice for those who are sensitive or have lower pain tolerance for an orthodontic treatment.
Next Steps-Schedule a Consultation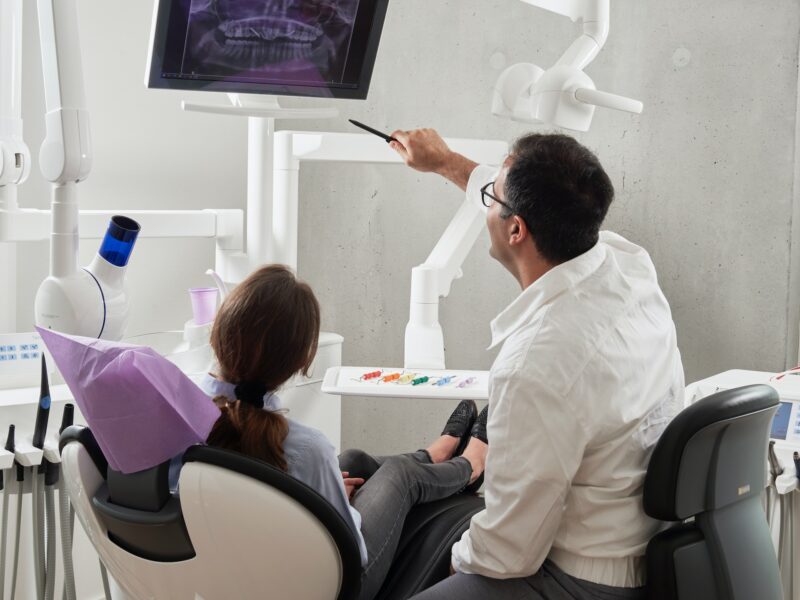 Getting a better idea of how your treatment will go with Invisalign begins with a consultation. With Dr. Clower, you will have nothing to lose as his office offers free Invisalign consultations to see if Invisalign is right for you. During the consultation, he will explain Invisalign in detail as well as provide you with an Invisalign cost estimate.
If Invisalign is the right fit for you, Dr. Clower will help you get started on your journey to straighter teeth and a more beautiful smile. Knowing that there is an Invisalign provider near Atlanta, that can get you scheduled is a time and smile-saver.
Contact Dr. Clower today to find out more about Invisalign treatment near Atlanta and schedule your free Invisalign consultation.