If you're looking for Invisalign, look no further! Our skilled team can help you correct your teeth with a minimum of fuss and have you starting to see results in as little as three months!
Invisalign is an approach to straightening or correcting your teeth that uses clear plastic aligners to gently reshape your bite. Over the course of 12-18 months, Invisalign can help fix crooked teeth, reduce awkward gaps and even out your smile. The aligners are easy to wear, hard to see and can be removed at any time. Our skilled team can use Invisalign to help you feel more comfortable and confident every time you open your mouth.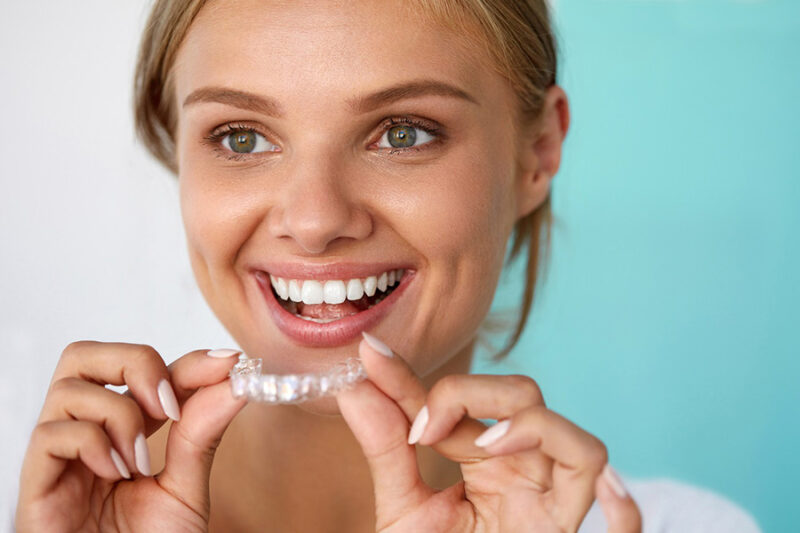 How Does Invisalign® Compare to Traditional Braces?
Invisalign takes a different path to similar results as traditional braces. With braces, you'll have a mouthful of metal brackets and wires that will shape your smile into something beautiful but may leave you feeling a little awkward during the process. However, Invisalign avoids any discomfort in your appearance by using clear plastic aligners that fit over your teeth, are hard to see and can be removed for eating, cleaning and photos. Invisalign works best with mild-to-moderate cases, while braces may be required for especially serious orthodontic work and with Invisalign, you may start seeing results in as little as three months!
Call to Schedule a Free Consultation