About Orthodontist Kennesaw
Orthodontic Dream Team
Living with crooked teeth that make you feel hesitant to smile? Our team in Georgia can change that! We offer a range of orthodontic treatments, including Invisalign and traditional braces to help you reshape your bite and transform the appearance of your smile. We're here for you and your family and invite you to give us a call today or schedule a free consultation to discuss your options!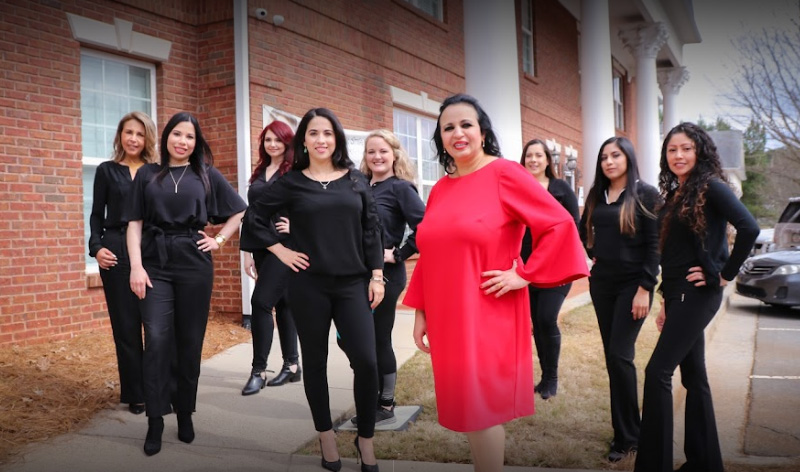 Meet Dr. Kyandukhta Kalantari
(Dr. Kay)
Dr. Kyandukhta Kalantari, aka Dr. Kay, as she is affectionately known to her patients and team, says her favorite aspect of general dentistry practice is everything! She feels privileged to help others enjoy healthier mouths, improved wellness, and confidence in their smiles. Her journey to a Doctor of Dental Surgery began with a natural inclination, at an early age, for science and medicine. She attended Phoenix College for Dental Hygiene, then completed a Bachelor of Science undergraduate program at the Dr. D.Y. Patil Dental College & Hospital. Dr. Kay earned her DDS at New York University Medical School, with special attention to dental implantology and cosmetic dentistry, as well as general dentistry.
Since 2007, Dr. Kay has applied a gentle manner and fluency in English and Farsi (she hails from Mumbai, India), to put patients of all ages at ease in her chair. She has served the Kennesaw area since 2008 and now has an office in Tucker, as well. She also performs volunteer work at the Ben Massell Dental Clinic.
Dr. Kay is enthusiastic about keeping up with the latest developments in the fast-changing field of dentistry. She pursues annual continuing education and maintains membership in a number of professional associations.
Dr. Kay has made Marietta in Cobb County her home. She has three wonderful children in college and two beautiful dogs to keep her company when she is not at the dental office. Dr. Kay enjoys reading, cooking, playing tennis, and watching movies.
Professional Affiliations
American Academy of Cosmetic Dentistry
American Academy of Implant Dentistry
American Dental Association
Georgia Dental Association
International Congress of Oral Implantologists
Northwestern District of the Georgia Dental Association