What is Orthodontics?
Orthodontics is the branch of dentistry that deals with the diagnosis, prevention, and treatment of malocclusions and straightening of the teeth. Orthodontics is a subject in dentistry that deals with correcting teeth so they can function properly. Orthodontics could be the answer to your oral health problems if you have a misaligned jaw, crowded teeth, or a mouth full of gaps.
Don't believe everything you hear! Here are the facts about how Orthodontics can improve your oral health, type of brackets and the benefits of treatment.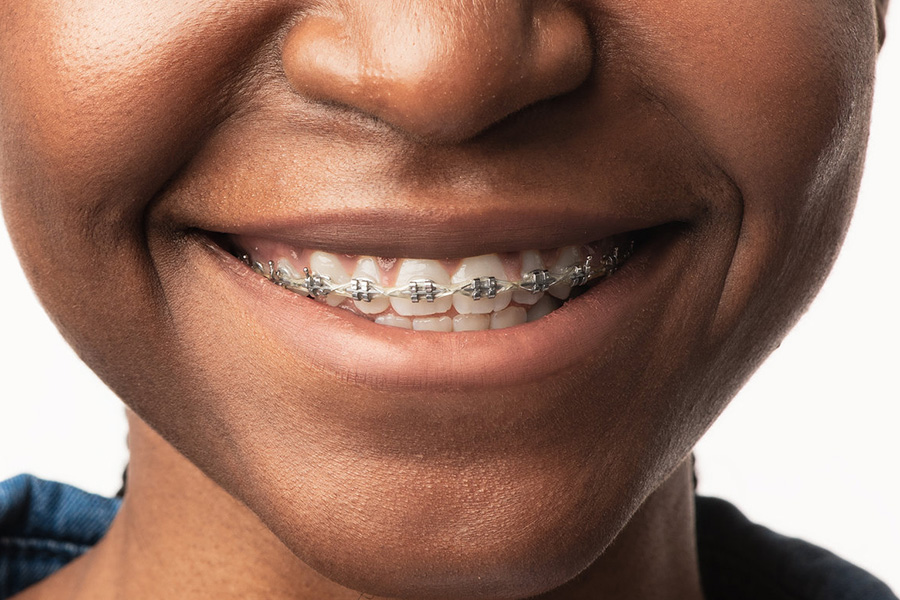 What are the Types of Braces?
When it comes to choosing between metal or clear braces as an orthodontic treatment, there is no one-size-fits-all answer that can be given as it depends on a number of factors, such as how much time you have, what your budget is, the severity of your case and where you live.
There are four types of braces. There are metal braces, clear braces, self-ligating brackets or wires, and lingual braces.
Metal braces are the most well-known type of orthodontic device. They are the best choice for young patients who want straighter teeth in a short period of time. They use brackets that are cemented onto the teeth and then held in place by metal wires that go behind the teeth and attach to the brackets. They are the best choice for young patients who want straighter teeth in a short period of time.
Clear braces, also known as clear aligners or Invisalign are great for those who want to maintain their natural smile while still having their teeth straightened. Invisalign clear aligners are removable so you don't have to worry about food limitations either. Clear braces are comfortable, as there are no metal brackets or wires, meaning you will spend less time in your Orthodontist's chair getting adjustments.
 Self-ligating means that the wires are attached to the bracket with a ligature or elastic band instead of threading it through holes in the wire ends. Lastly, Lingual braces are brackets that are put on the back side of your teeth so you can have the advantage of orthodontic treatment without anybody ever knowing.
What are the Advantages of Orthodontic Treatment?
Orthodontic treatment is a way to straighten teeth, align the bite, and help people with dental problems. The main benefits of orthodontic treatment are:
-Straight teeth
-Aligning your bite
-Prevent or fix jaw misalignment
-and so much more!
Orthodontic treatments can be expensive and time-consuming, but they are also of great benefit. Orthodontic treatment is not all about cosmetic improvement – it can also help with your oral health as well. Many people do not know that the benefits of orthodontic treatment go beyond just cosmetic improvements, such as helping alleviate the symptoms of TMJ.
Start Your Journey Towards A Healthy Smile & Dental Health Today!