Countless teens and adults would love to have the confidence and oral health benefits that come with straighter teeth but wearing orthodontic hardware for a few years does not fit their lifestyle. If this describes you, you will be happy to learn that Clear Aligner treatment is available in Tucker, GA from Dr. Kay Kalantari at Orthodontist Kennesaw.
Patients love clear aligners, similar to Invisalign, as there are no brackets, bands, or wires cemented to teeth. Eat what you want, when you want it with clear aligners; compared to braces which have a much larger restricted diet. Clear Aligners are smooth and nearly invisible so they are very comfortable for 23 hours a day.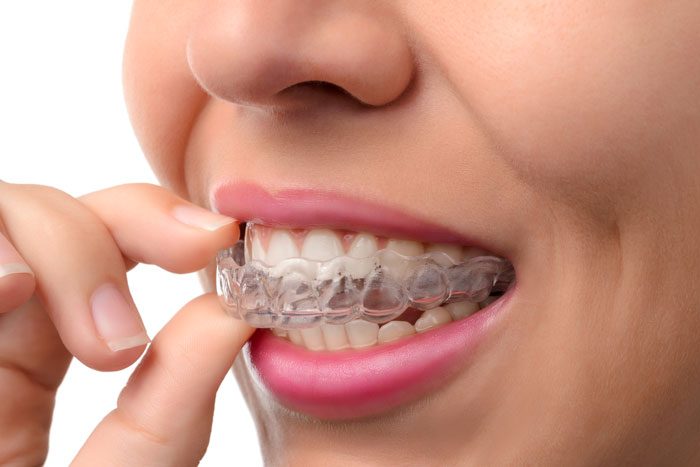 Clear Aligners Treatment Process
Your new smile begins with a comprehensive examination and consultation. Together you and Dr. Kalantari decide if clear aligners are the most appropriate treatment choice. Then, the doctor takes digital impressions of your mouth. A robust software system transforms these 3D panoramic images into a virtual treatment plan. You get to see, on a computer monitor, how your smile will change, before you commit to treatment!
A series of clear plastic aligners is created from the impressions and treatment plan, using 3D printing technology. You wear the first set for about two weeks, before advancing to the next pair. Aligners gently and incrementally reposition teeth with low force. Dr. Kalantari monitors your progress at a brief six-week recheck appointment, making adjustments if necessary. Each case is unique, but with good compliance (conscientiously wearing aligners 20 to 22 hours per day), most patients complete straightening in 12 to 18 months.
Call to Schedule a Free Consultation